After an accelerated bull run this past weekend, on Monday, the most popular cryptocurrency, bitcoin (BTC) started revisiting its all-time highs (ATHs).
Per Coingecko.com, BTC hit USD 19,686 today, surpassing its previous ATH of USD 19,665, reached on December 16, 2017.
At pixel time, BTC trades at USD 19,579 and is up by 8% in a day and 6% in a week.
However, as reported by Cryptonews.com, bitcoin's ATH means different things to different people and companies, depending on who you ask.
On Coinpaprika, a crypto market research platform, BTC reached a high of USD 20,089 on December 17, 2017. Binance-owned CoinMarketCap has the bitcoin ATH at USD 20,089 reached on December 17, 2017. Wikipedia says that the BTC price peaked on December 17 at USD 19,783.06.
Mati Greenspan, who is at the helm of Quantum Economics, also observed the nuances in bitcoin's all-time high price, saying that it's "different depending on what chart you're looking at." He provides a range of USD 19,666 to USD 20,155, with Bitstamp at the low end and eToro at the high end.
BTC price chart: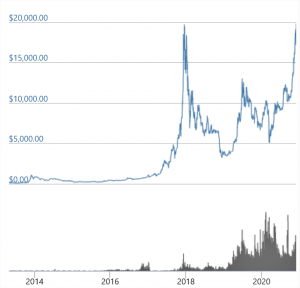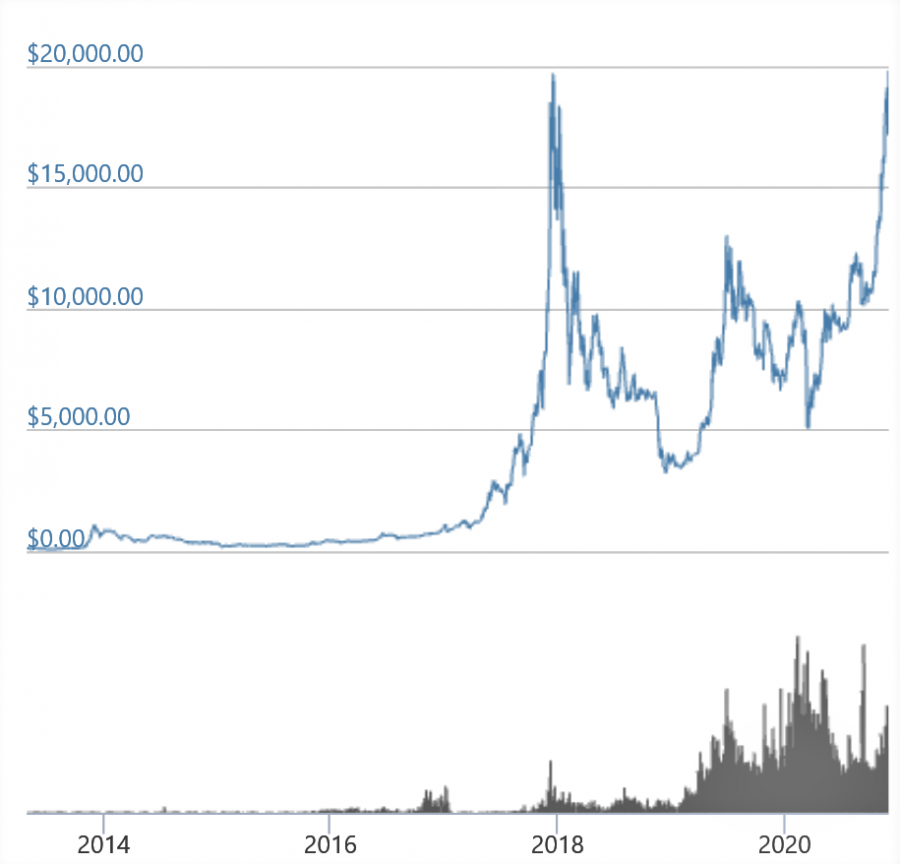 Top 10 cryptoassets and their all-time highs: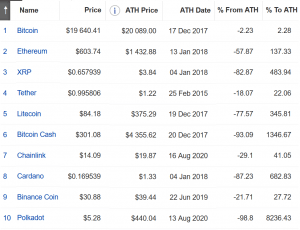 ___
Reactions: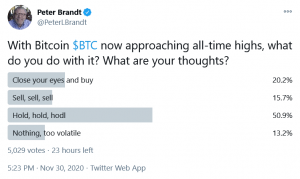 ___
Learn more:
Who Invests In Bitcoin More? Competition Among Multibillion Funds Is Now On
Watch Grayscale Bitcoin Trust For BTC Price Clues – JPMorgan
Crypto in 2021: Institutions Prefer Bitcoin, Retail Open to Altcoins