The bitcoin (BTC) boom in Argentina appears to have hit a bump in the road, with peer-to-peer (P2P) BTC volumes dropping in Argentina in the past few weeks – despite a wretched month for the Argentinian peso.
As previously reported, 2020 has been a breakthrough year for bitcoin in the country, with indications that citizens are now turning to the world's most popular cryptoasset as a speculative tool, rather than a mere dollar gateway.
Access to the USD was last year limited to UD 200 per person in sales and purchases – in an effort to halt inflation.
Inflation has hit the country hard, spiking by almost 41% in August. Per Mercopress, the Argentine peso has become "virtually worthless" in neighboring Uruguay in recent weeks – with few bureau de change operators prepared to touch it.
The peso's value has fallen yet further this month after the Central Bank of Argentina introduced a flexible exchange rate on October 1.
ARS/USD chart:


But despite the peso's woes, bitcoin growth has apparently slowed down for the biggest P2P player in town, Localbitcoins, falling down from record four-year highs in July to a new three-month low in the first week of October – per Coin.dance figures.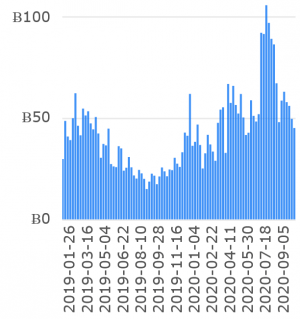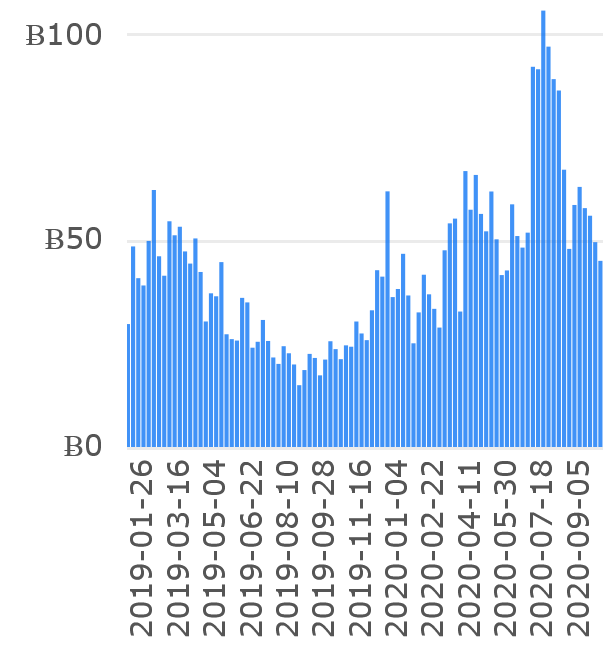 Meanwhile, BTC trading volume on global crypto exchanges increased by almost 30% in September, compared to August, according to Coingecko data.
It was a somewhat different story for rival P2P crypto marketplace Paxful, though. The latter said it experienced a whopping 280% increase in the volume of BTC transactions on its platform in Argentina in the past three months – albeit from a much lower base.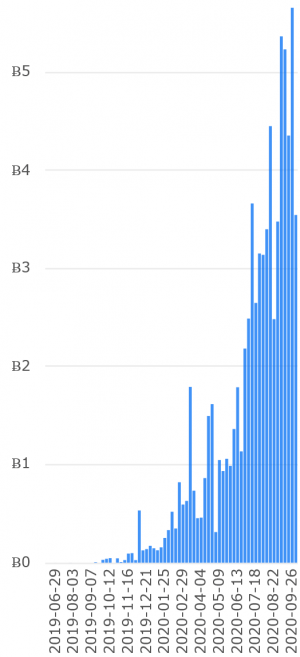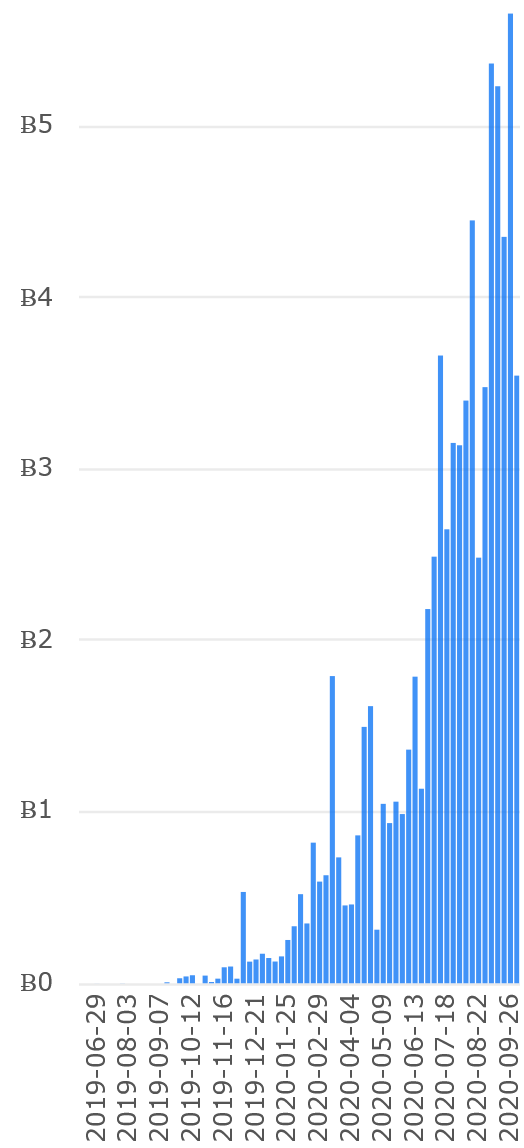 In a press release, Paxful's Latin America chief Magdiela Rivas stated that the nation was undergoing a "boom in crypto" largely spurred by Argentina's financial crisis.
As a result, said Paxful, "more and more Argentines are turning to new forms of investment such as [cryptoassets] to protect the value of their money."
But the marketplace, which also recently added tether (USDT) support, noted that the American greenback is still the currency of choice for most Argentinian crypto users, as they seek the ability "to dollarize" their savings.
However, Rivas added that many ordinary Argentines now have "a greater knowledge of the crypto world."
She concluded that cryptoassets "offer Argentines to access the dollar without having to" wade into foreign currency exchange black markets.
The news will come as a welcome boost for Paxful, which, in September, announced it was exiting Venezuela, citing "regulations and sanctions related to the Office of Foreign Assets Control (OFAC)."
The OFAC is a department of the American Treasury, which recently imposed a new set of sanctions on companies doing business with Venezuela and the Nicolás Maduro regime.
Localbitcoins told Cryptonews.com that it has no plans to leave Venezuela in the wake of the OFAC's ruling.
___
Learn more:
Where Did the Argentinean Government's Guide to Bitcoin and Ethereum Go?
Bitcoin Is Not Just a Dollar Gateway in Argentina